Corporate Gifts Made Easy
Looking for a corporate gift?
Spoil your employees while also supporting the local economy! Our gift boxes are filled with quality products that are made in Quebec. Plus, you can have them delivered right to every team member's doorstep!
We know how much these people mean to you, which is why we promise to provide superior quality goods and an exceptional service that you won't find anywhere else!
That's one thing you can now cross off your to-do list; we'll handle everything!
Select the products your employees will enjoy and we'll create a custom-made box just for you! Or, choose among our ready-made boxes!
Your gift boxes will be delivered exactly where you need them! Whether that's at the office or right at every employees' doorstep!
We've got a gift option for budgets of all sizes. Don't hesitate to contact us for more information!
From creating the perfect corporate gift box to delivering them to your employees, we'll handle it all!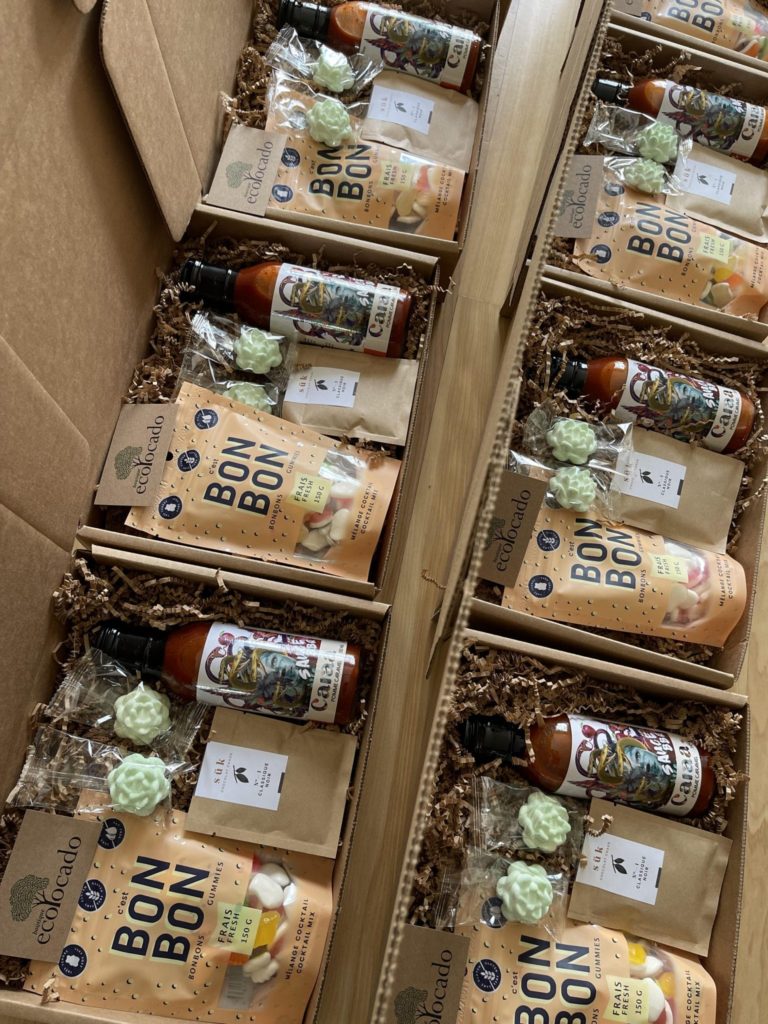 Corporate Gifts for Every Occasion
Show your employees how much you appreciate them with an Ecolocado gift box.
Galas

Team-building events

Holiday Parties

Company anniversaries

Important announcements

Thanking employees and partners

Welcome gifts
Promotional Products Featuring Your Business
It's a great opportunity to create a sense of belonging within your team and to leave a good impression.
You can further personalize your gift boxes by including either a custom greeting card or a decorative strip with your logo on the box.
Prices vary based on quantity
Box customization is only available upon a minimum purchase of $30 per box.
Fill out the form in the link below to request additional information about our corporate gifts.